Your home is not just a shelter—it's a reflection of your personality, a safe haven where you create lasting memories with your loved ones. It's natural to want to enhance your living space and make it truly special. Home improvements offer the perfect opportunity to bring your dreams to life and add value to your property. Whether you're planning a complete renovation or just a few upgrades, here are some unique home improvement ideas to consider.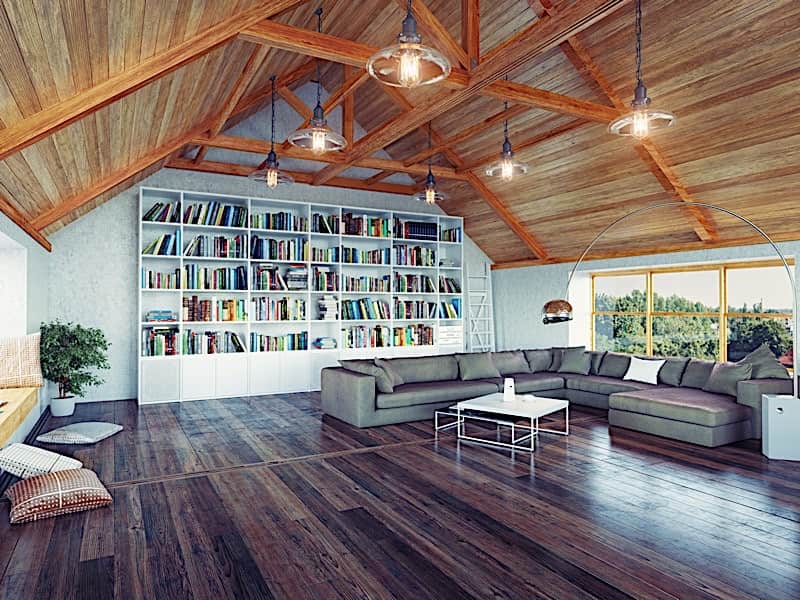 Create an Outdoor Oasis Extend your living space beyond the walls of your home by creating an outdoor oasis. Install a deck or patio and furnish it with comfortable seating, a dining area, and perhaps even an outdoor kitchen. Adding a fire pit or a water feature can create a tranquil ambiance. Enhance privacy with strategic landscaping and create shade with pergolas or retractable awnings. An outdoor retreat will provide a refreshing escape and become a favorite spot for relaxation and entertainment.
Smart Home Integration Upgrade your home's technology by integrating smart devices and systems. Smart thermostats, lighting, and security systems can increase comfort, energy efficiency, and convenience. Control your home's temperature, lighting, and security remotely from your smartphone or via voice commands. Smart speakers, doorbell cameras, and automated window blinds are just a few examples of how you can enhance your living experience and make your home more efficient.
Revamp Your Kitchen The kitchen is often considered the heart of a home, so why not give it a fresh look? Consider installing new countertops, cabinets, or appliances. Choose energy-efficient models to reduce utility bills and help the environment. If your budget allows, create an open-concept kitchen by knocking down a wall or adding a kitchen island. Install modern lighting fixtures to brighten up the space and add a touch of elegance. A revamped kitchen will not only enhance functionality but also increase the value of your home.
Convert Unused Spaces If you have unused spaces in your home, consider transforming them into functional areas. Convert an attic into a cozy guest bedroom or a home office. Finish your basement and create a recreational area, complete with a home theater, a game room, or a home gym. By repurposing these neglected areas, you'll maximize the usable square footage and add versatility to your home.
Energy-Efficient Upgrades Sustainability is a growing concern, and energy-efficient upgrades can help you reduce your carbon footprint while saving money. Replace old windows with energy-efficient ones to improve insulation. Install solar panels on your roof to generate clean energy and decrease your reliance on the grid. Upgrade your appliances to energy-efficient models and switch to LED lighting throughout your home. These eco-friendly improvements will not only benefit the environment but also contribute to long-term savings.
Add a Touch of Luxury Give your home a touch of luxury by incorporating high-end features. Install a spa-like bathroom with a whirlpool tub, a rainfall shower, and heated floors. Create a walk-in closet with customized storage solutions. Install a home theater system with surround sound and comfortable seating. Adding these luxurious elements will elevate your living experience and make your home feel like a luxurious retreat.
Remember, home improvements should be tailored to your preferences and lifestyle. Prioritize upgrades that align with your needs, budget, and long-term goals. With careful planning and a vision for your dream home, you can transform your living space into a haven that truly reflects your unique style and personality.